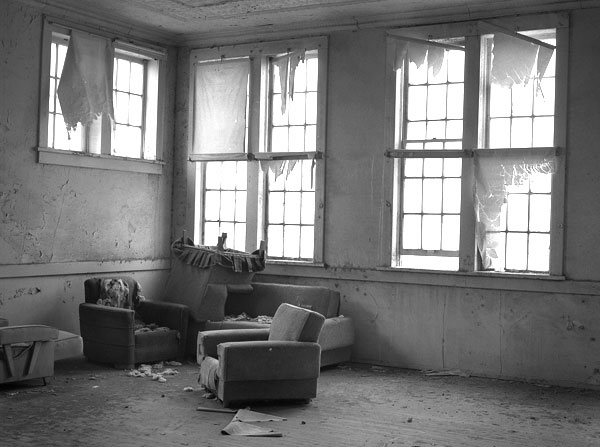 Schoolroom, Close City, Texas
The existence of Close City, Texas is directly linked to a utopian colonization effort by C. W. Post, inventor of Postum and Post Toasties, to bring settlers to Garza County, Texas. (A complete account can be found at the excellent Caprock Cultural Association web site) It was Post's intention that the county seat be located here. However, it was discovered after the construction had started that it was not near enough to the center of the county to comply with Texas law and construction efforts were shifted to the present location of Post, Texas.

Close City was originally know as Rag Town. (Why would they want to change that!) Presumably, the "Rag" part came from the tent shelters used. The name "Close" came from Post's son-in-law, E. B. Close, rather than close as in "close, but no cigar". While it is still an active farming community, it is a city in name only.










All Text and Images © Joe Miller, 2007