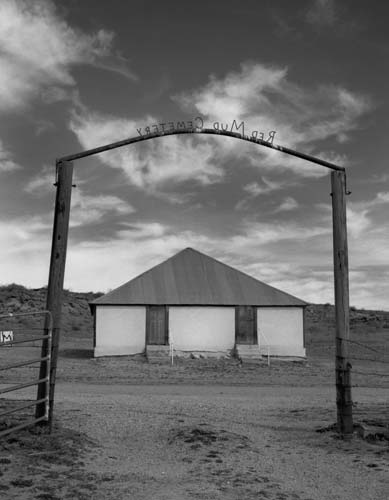 Red MudTabernacle and Cemetery, Dickens County, Texas
In 1886, Will Barger was shot by a neighbor and buried here on land that he had homesteaded. His wife died of consumption later that year and was buried by his side. Other burials followed.

The tabernacle was originally the Baptist church at the nearby town of Tap. The town, along with its other two churches, vanished early in the last century. This is most likely the only remaining building from that settlement.










All Text and Images © Joe Miller, 2007