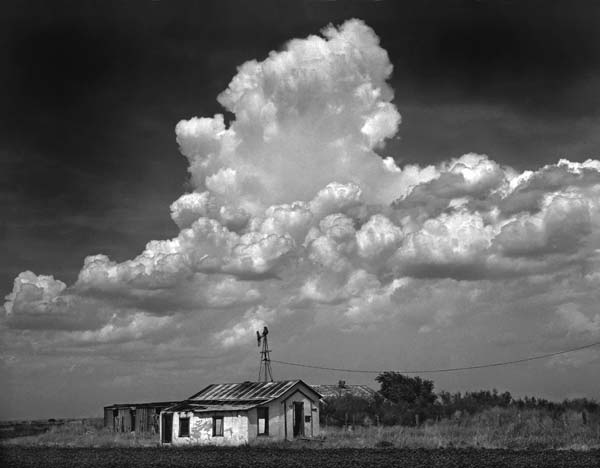 Abandoned Farmhouse Near Southland, Texas
This photograph was taken because of the dramatic cumulus clouds which, as is often the case here, produced no moisture. Abandoned farm houses such as this one are common on the Southern Plains. Of course, many of the houses are outdated and no longer livable, but the high cost of rural construction and insurance along with the sheer convenience of the city has greatly decreased the rural population.

Many small towns like nearby Southland have also dwindled considerably. Southland is not a ghost town and still has a school that manages to field a six man football team. However, at its peak in the 1920's it had a movie theater, bank, telephone company, hotel, lumber yard, newspaper, general merchandise store, and a number of other businesses.










All Text and Images © Joe Miller, 2007